Excellent review from April 2016 issues of QST: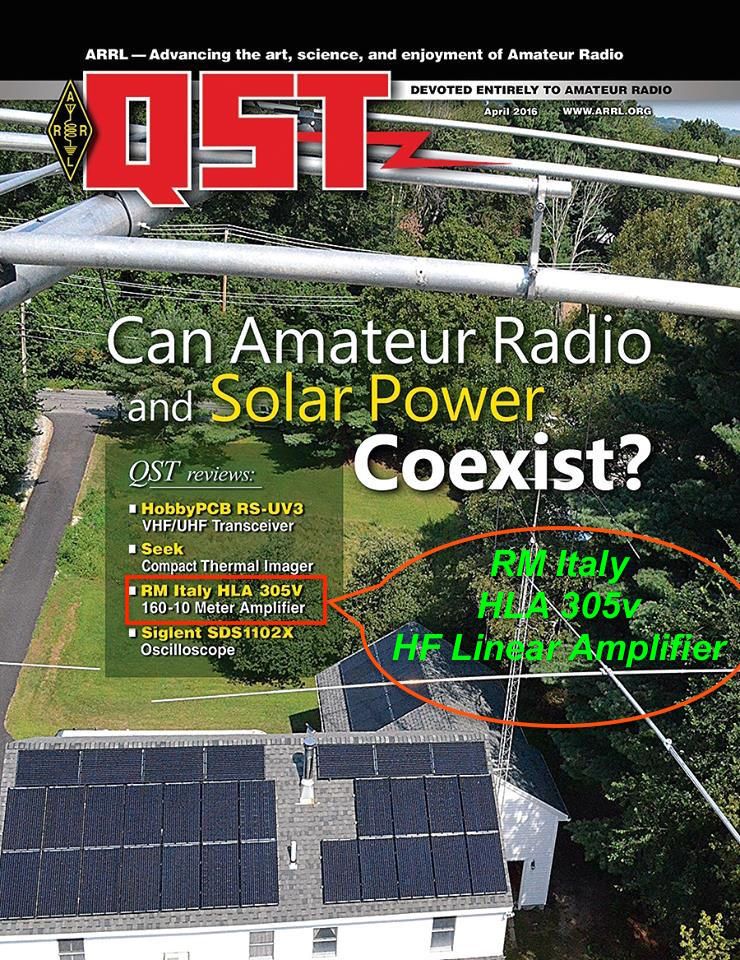 Click Here is the 2 Tones IMD DR for RM Italy HLA 305v Linear Amplifier from Amateur Radio hobby enthusiasts and well known contesters and DXers IK4AUY and I4LEC in Italy
FCC ID: 2ACTRHLA305V
The new RM Italy HLA 305 V (with ventilator) is a Wideband compact Amplifier for the HF band covering from 1.8 MHz – 26 MHz and 28 MHz – 30 MHz.

The HLA-305v operates from 1.8 MHz – 26 MHz and 28 MHz – 30 MHz, and its output power is 250W, with an input power of 1-10 Watt. There are 6 filters built-in to suppress harmonics, which are switched automatically but can also be switched manually for special operating conditions.

At the front panel there is a switchable input attenuator as well as a LC-display which can show input power, output power, heat sink temperature or output SWR. The intensity of the background light is adjustable. The CPU monitors input power, temperature and VSWR. Any error status are saved so that the manufacturer or authorised reseller can read them out for diagnose purposes. The PA has a PTT input (use for SSB recommended), but also a built-in HF-VOX.

For optimal heat distribution the PA transistors are mounted on a large copper heat spreader (200x60x3mm). The HLA-305v has an oversized heatsink and therefore remains cool during operation.

For operation the PA requires 13.5V at max. 34A, dimensions are about 240x420x70mm and weight 4,3 Kg.

The model HLA-305V comes with 2 additional temperature-controlled fans and thus has a total height of 80mm instead of 70mm. The DC cable is removable.
Output is nominal 250W at Full Power.
6 Band filter and LCD for Amplifier Status.
Input drive from 1W to maximum of 10W.
Ideally suited to Low Power handheld Transceivers.
Forced multispeed ventilation.
Frequency: 1.8 MHz – 26 MHz and 28 MHz – 30 MHz
Mode: AM FM SSB CW RTTY.
RF Drive: 1-10 W typ. (15W max). AM/CW
Output Power: P1db 50-240W AM/FM/CW ± 1db typ. max
200W AM/FM/CW/
400W SSB outputr
Gain: 13,5 ± 1db P1db.
Power Voltage: 13 Vcc ± 2V.
Input Power: 45 A Max.
Input Impedence: 50 Ohm (unbalanced).
Output Impedence: 50 Ohm (unbalanced).
Final Transister: MRF 455 x 4.
Circuit: Class AB push-pull.
Dimensions: 240 x70 x 450 mm. Weight: 4 Kg.
RM Italy HLA 305V Professional Linear Amplifier With Fans
Brand: RM Italy
Product Code: HLA305v
Availability: In Stock